Are you looking for a family friendly event to do this holiday season? We have just the thing we recommend for you – The Prescott Valley of Lights.
W have included a few pictures for you to get an idea of what you are in for – FUN!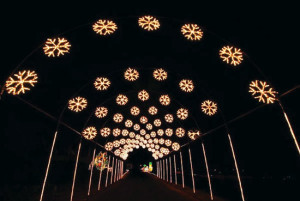 This is an event that you can enjoy from the comfort of your own vehicles with your children all snuggled up in your car. As you drive through this 1 – mile path around Fain Park located at 2200 N. 5th St. in Prescott Valley, you will see more than three dozen huge, themed lighted displays along the way.
The event is free but donations are encouraged.
You and your family can go once, twice or more than that if you wish. The event is November 27 – December 30, 2015 from 6-10 PM daily.

Enjoy!
The CODY ANNE Team