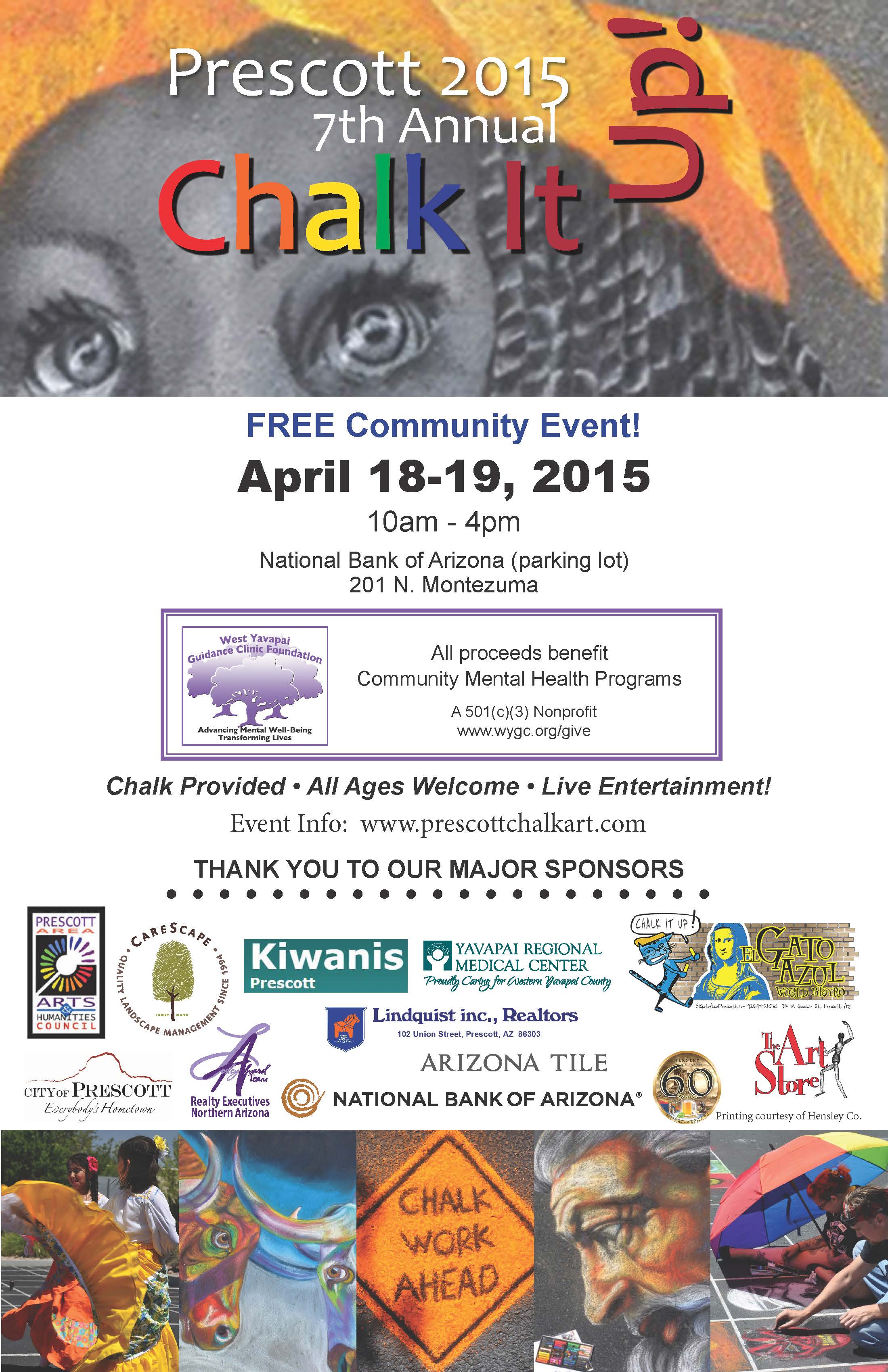 Are you looking for a family-friendly event that encourages the artist in all of us right here in Prescott? If so, head over to the 7th Annual Chalk It up! This community-centered event is being held this weekend, April 18th and 19th in the National Bank of Arizona's parking lot.  Over the years, we have seen this event grow into a public art event that over 4,000 people enjoy and you do not want to miss out!
Using the pavement as their canvas, artists use pastel chalks as their medium; creating stunning pieces of artwork. And it is not only the artists that are given the opportunity to showcase their artwork, all "artists" from all age groups are given the chance to create chalk drawings!
Are you thinking about jumping in and getting chalky? Here are some tips for success.
Clean off your drawing space, clearing off dirt and leaves.
Make a pattern ahead of time the exact size of the drawing.
Bring yoga mats or cardboard to kneel on.
Walk away from your drawing frequently to see it from a different perspective.
Do your brightest whites and darkest darks as a last-step so they stand out.
And if art's not your thing, there will be live music to enjoy and plenty of fun to share.
Chalk It Up! Prescott is not only about the artwork.  This event is being managed through the West Yavapai Guidance Clinic Foundation and raises funds to provide awareness and support for local mental health programs.  Good cause, great art and live music?  Sounds like a perfect Prescott weekend! So whether you're looking to get your hands chalky, or you just want to have a family friendly and artistic weekend, head over to 201 N. Montezuma Street from 10:00-4:00 this Saturday and Sunday.