Are you tough enough?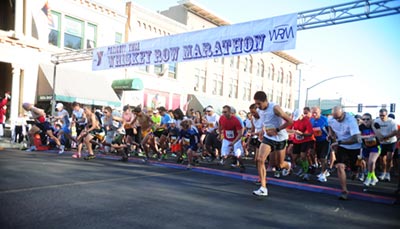 Taking place May 2nd, and beginning and ending in historic downtown Prescott, the Whiskey Row Marathon is considered to be among the toughest races in the country. While the starting line sits at 5,280 and increases to over 7,000 feet, runners are offered beautiful views of Northern Arizona and get to see just what Prescott has to offer. This 26-mile run traverses through paved roads and rugged terrain, the majority of which is running through the pines of Prescott.
Do you want a little swag to show off after you complete the marathon?  All participants of the Whiskey Row Marathon will have the opportunity to be awarded a WRM medal.  The first 225 marathon finishers, 650 half-marathon finishers, 800 10k finishers, and the first 450 two-milers will receive finisher medals.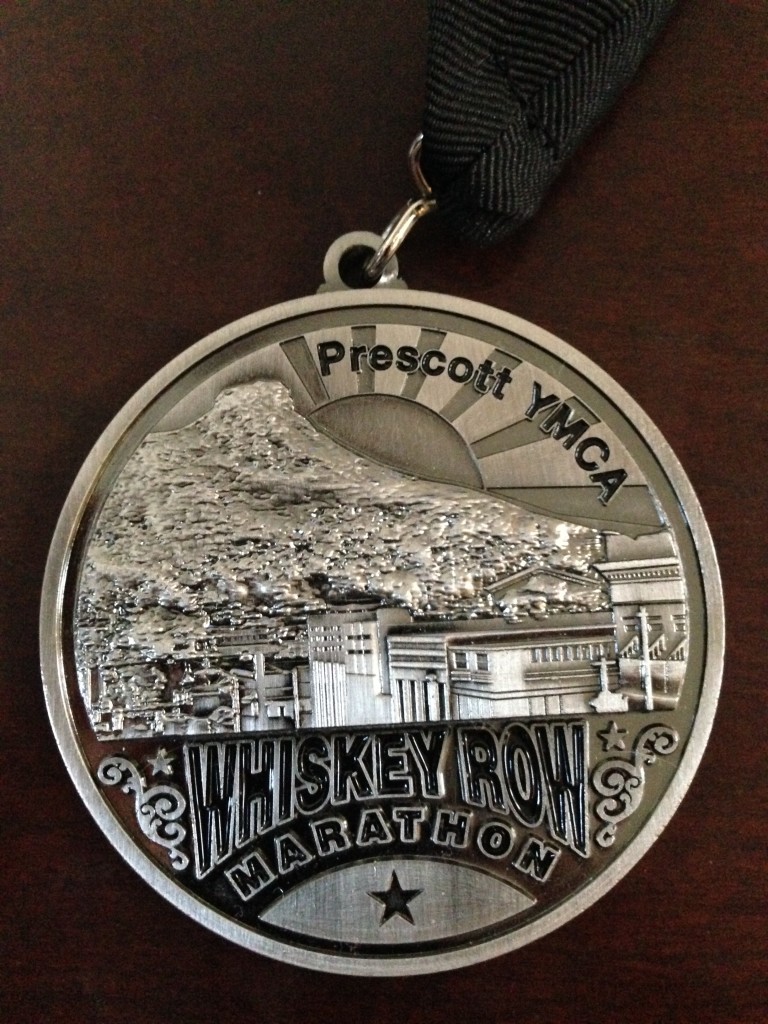 Worried that you may not be up for a full marathon? That's okay! The Whiskey Row Marathon has routes for runners of all skill levels including a half-marathon, a 10k and a two-mile fun run. So get ready to run, jog, or walk any of the Whiskey Row Marathons routes.   There are also plenty of volunteering options as well! Check out all of these opportunities to get involved.
Not only is the Whiskey Row Marathon a great chance to get out and see the natural side of Prescott, it is a great opportunity to give back to the local community.  All proceeds from the marathon are donated directly to the scholarship fund at the Prescott YMCA.  This fund helps children participate swimming lessons, youth sports, gymnastics classes; as well as provide child care to families in financial need.
If you're ready to register for the Whiskey Row Marathon, head on over and get registered now!  And if you have any questions, visit the Whiskey Row Marathon FAQ's page to get all the information you need.
Whether you head out to the famous Whiskey Row to participate in the race or to cheer on the runners from around the country, make this year's Whiskey Row Marathon the best yet!  And good luck to all the runners!!