Prescott Real Estate Gurus at 928-848-1188

Clay + Ink + Wax = Fresh New Art Exhibit
August 11, 2017 @ 8:00 am

-

August 14, 2017 @ 5:00 pm
Showcasing art by Prescott area artists, the 'Tis Art Center and Gallery is conveniently located across from Prescott's Courthouse Plaza.
Unlike conventional art galleries, the 'Tis galleries feature affordable fine art paintings, photography and sculpture all of which are displayed in museum style fashion. A charming parlor area with a relaxing comfortable settee awaits visitors near the rear of the main floor gallery. Within it you will find some of the most beautiful handcrafted jewelry and wearable art in the state.
There is always something new to see and experience. The exhibits change every month and artist receptions take place on the 4th Friday of every month in conjunction with Prescott's 4th Friday Art Walk.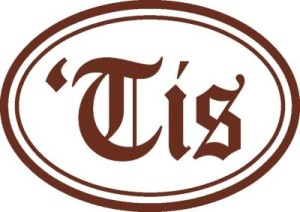 Mary Lou Wills
Printmaking and Encaustic
Art is my way of expressing how I see the world around me.  I interpret, through images, what I see and feel as I connect or reconnect with the natural world.  Many of my works represent birds, trees and their environment.  I use various media, in this case printmaking, digital imaging, encaustic, and combinations of these.  This gives me the freedom to express myself in various ways.  .  The creative process is my means of expressing what is within me that cannot be shared otherwise.  And, so, my visual interpretations express something inside me which I am incapable of saying in words.
Patty Heibel
Sculpture and Mixed Media Painting
Art is about making connections
My career was in science and now my laboratory is an art studio where I conduct visual and technical experiments. I find the need to constantly explore, inquire, develop and change, and believe it's important to continually educate ourselves, push our limits and enjoy the process.
Each sculpture and painting is an experiment, either in the materials, subject, application process or the presentation. I have never been able to duplicate my work exactly as the formulas keep evolving. In my animal sculptures the connection is made through the face and expressive eyes. They are created from paper, wood, glass and fiber clay. Fiber clay does not require firing so I can mix materials and paint them realistically or made to look like bronze.
These 2 artists will be featured int he Mezzanine Gallery through August 14th